March Meet The Maker Challenge Week 3-4+
Posted on
We are up to weeks 3 of the challenge and I thought I would merge week 3 and 4, as I felt it would be easier for you to read both weeks in one sitting.
It's week 3 of the challenge and I am not feeling apprehensive about posting this week. I am a bit of a planner person, so I have already jotted down the ideas for the coming week's posts, but I have not created them yet. Sometimes it is ok to be spontaneous and not over think things and plan every single step.
Day 15 of the challenge is Boomerang
If you don't know what Boomerang is, it's a feature on Instagram, which allows you to show a mini video, which is on a loop, so the image repeats it's self. I use boomerang quite often in my Instagram stories, to me it's a bit of fun and it can enhance the way you share, what you are doing or making and it is more eye-catching, than a straight forward post. https://www.instagram.com/p/BgWPIpWHtXN/
Day 16 of the challenge is Helper
I am a solo business owner, but I do have someone who sometimes keeps me company and her name is Margot. She is a loveable black labrador, who loves going for walks, eating carrots and bananas and especially diving into the sea, if we take her to the beach. Sometimes I think I have had another baby, when it comes to all the attention she wants from me, but I love her to bits. I let you into a little secret, Margot has her own Instagram account, she has 325 followers at the moment and doesn't mind having her photo taken, lol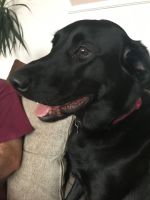 Day 17 of the challenge is customers and feedback
I still get excited every time I receive an order, also receiving feedback and a review from my customers is so amazing, I appreciate that they took the time to do it and it lets me know if I am doing everything right and where I can improve. I am always thinking of ways to give my customers an experience that they will remember. I am lucky to have amazing customers and I want to thank them all, for choosing my business, out of all the other businesses out there.
This is a review left by a customer, on my Etsy shop.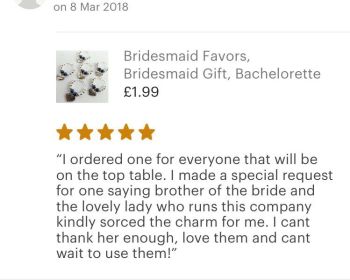 Day 18 of the challenge is Inspiration
This is a hard one for me, as it comes to me in many different ways. It could be reading a passage in a book, listening to a podcast or simply walking to the post office, to post some orders. I have been in the queue at the post office and an idea will pop into my head and I will quickly make a note of it on my phone. Walking the dog and being outside in nature gives me inspiration, I like to take in my surroundings and just walk and think about colours and sounds that I see and hear. My customers inspire me sometimes. It might be something they have said or ask for and that will set me off. I do walk around with a notebook, to capture any ideas that I have and I make sure I write it down, before I forget them.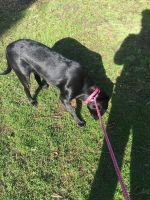 Day 19 is Can't live without...
Well I can't live with out pen and paper. I am always writing something down, in a diary, notebook or journal. My brain finds it hard to store all the information I have buzzing around it, so I need to get it out of my head and onto paper. Ideas pop in my head all the time and I hate to forget things.I think this is why I love buying stationery so much, at the moment I have over 10 notebooks, which I use frequently, for different things. This notebook is a new addition and I keep it in my handbag, has anyone else got a serious stationery addiction, lol?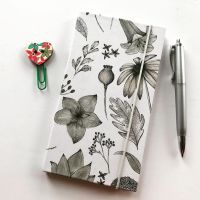 Day 20 is Tools and Materials
This is a small group of the tools I use everyday to make my jewellery. I do have lots of beads, such as pearls, crystals, semi precious gemstones,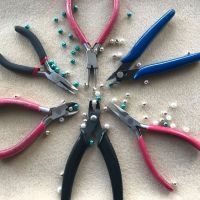 Day 21 is Stories
A day in the life.... Well I did not prep for this, so I have no stories to share yet, but I will be updating my stories through out the day. Anyway I start my day at 5am, I then journal in my lovely notebook, exercise, take the dog for a walk and tidy the house, do any chores or a made dash to the supermarket, if needed and then a start work in my work studio at 9am, I have made this a rule and it seems to be working.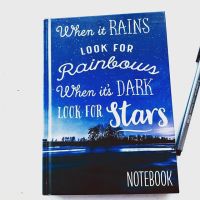 Day 22 is Sketchbook and Lists
This is my new sketchbook, I bought it a few weeks ago and will be working in it in the next few days, as I am working on a few new projects. I did say before that I was a stationery addict and the cover grabbed my attention. I am a serial list maker, I am always making one. I am looking forward to filling this notebook with lots of new designs.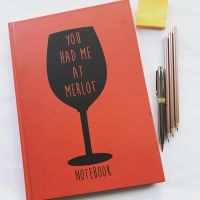 Day 23 of is Hands
There is a post on day 23 on my Instagram page, which shows a video of myself making an order of wine charms. I am seen placing them onto a card and popping them into an organza gift bag. If I had remembered that it was hands today, I would of got myself a manicure.
Day 24 of the challenge is Achievements
This map of the world is on the wall in my work studio and it reminds me of all the countries around the world, that I have sold to and how lucky I am to have the nicest customers. I have sold my jewellery and accessories to far away places such as Alaska, Hawaii, Japan and even Timbuktu, which I have to admit, I did not know was a real place. I feel that I achieved so much since I started this business, I have learnt new skills mentally and physically and I am still learning every day. I think you should never stop learning, if there is something you want to learn how to do, go and find a way.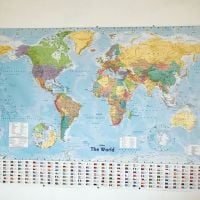 Day 25 of the challenge is 'being a maker means'...
That I am able to work from home and be around my family and I feel really lucky to be in this position. I am always exploring and trying new ideas and there are projects that I cannot make at the moment, but I will one day. You don't just create with your hands, you create with your mind. I am no longer afraid to try something, it might work or it might not, but at least I tried.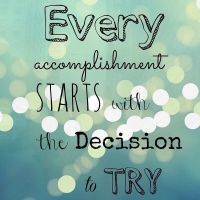 Day 26 of the challenge is Books, Blogs and Podcasts
I love reading books, when I was little I looked forward to going to the library and I would devour every book I could get my hands on. Back then it was mainly fiction books, but now it's books about business and personal development. My favourite book out of all these is The Miracle Morning, it has changed my morning routine forever. Podcasts - I discovered podcasts about 3 years ago and they are my 'on the go' way of learning. I listen to them while I am working, doing housework, e.t.c. At the moment I am listening to @flourish_thrive @createandthrive, @creativebizrebellion @mumswithhustle these are just a few that I listen to on a regular basis. Blogs- I don't really read blogs, if I come across one that I am interested in, I will read the post, but I don't really subscribe to any of them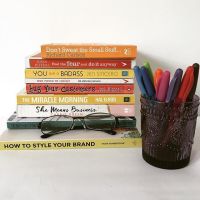 Day 27 of the challenge is Recommend a Maker
There are lots of makers whose work I admire, but this lady stops me scrolling, whenever I see her work in my timeline. I first started seeing this maker on Twitter, I was amazed at her creations and I think she is mega talented. It is the lovely Clair from@twystedroots you must check out her page and you will see what I have been raving about, also I do want to include my other favourite folks, whose work I admire and are really talented and nice people Sue from @yujuuk Amy from @cookie.delicious and Charlotte from @stanleyandmaud
Day 28 of is Organised
Running your own business teaches you that you need to be organised, whether it is planning out your goals for the next week, month or year. When it comes to packaging my orders, I need to order supplies in advance, because the last thing I need to do is run out of padded envelopes. The envelopes are stashed under my work table and I buy these in bulk. Luckily for me, there are several shops near where I live, who stock these envelopes, so if a delivery is severely delayed, then it's a made dash to the shops. I also have a massive role of bubble wrap that I bought a few years ago and it is only started to shrink. If I am not organised, I will spend the whole day chasing my tail!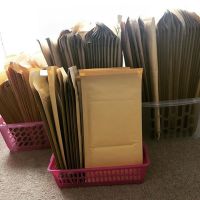 Day 29 of is Community
I don't do craft fairs and I am not part of any local craft groups as there don't seem to be any in my neck of the woods. I am a member of several online Facebook groups and they are all very supportive, sharing tips information and advice. This challenge has given me the chance to be part of a community of talented makers, who I might have not discovered if I had not taken part. I am so glad I did take part. We have one more day tomorrow and I have to say I will miss doing it.
Day 30 of is Top/Tip and advice
This is a picture of a quote I keep in my work studio and I look at it every day. It's the title of a book by Susan Jeffers and I read this book when I felt I was lacking in confidence. After reading it, it somehow gave me the strength to challenge myself and do things I was afraid of doing. So when I have to do something that makes me want to run in the other direction, I think of this quote and I get on with it. This is what you have to do, don't run away, face what life throws at you head on, half the time, it is never as bad as you think it would be.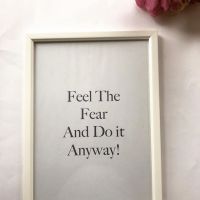 Day 31 of the challenge is about Creative Friends
I have connected with lots talented crafters, who understand what it means to be one and it was really fun doing this challenge. ⠀
In the beginning, I was not sure if I would stick to it, but I was determined to see it through. It made me accountable and I knew I had to and wanted to show up every day. I want to say a big thank you to @joannehawker for creating this challenge and I am already looking forward to the next one.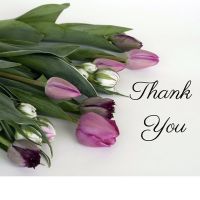 Bye for now. x