5 Tips To Help You Plan Your Wedding
Posted on
If you got engaged over Christmas or New Year's, then congratulations to you both. I got engaged on Christmas Day in 2014. It was such an amazing surprise, totally unexpected, so my Christmas was extra special that year. After the New Year, I thought it was time to dive in and start planning the wedding, but l did not know where to start. So the easy option for me, was to buy a couple of wedding magazines, just to see what I was letting myself in for. I did not have a clue how to plan a wedding and it was a massive learning curve for me and my hubby to be.
To cut a long story short, the next 18 months was a real eye-opener, from visiting numerous wedding fairs, cake tasting, which was one of my favourite monents, to making my wedding jewellery, I have very fond memories of those days.
We got married in June 2016 and I have to say I did learn quite bit about wedding planning. Unless you are going to have a wedding planner, you just have to jump in with both feet! I will share with you 5 mistakes that you can avoid, that will also make the whole journey and experience much and enjoyable.
1. Not staying in your wedding budget!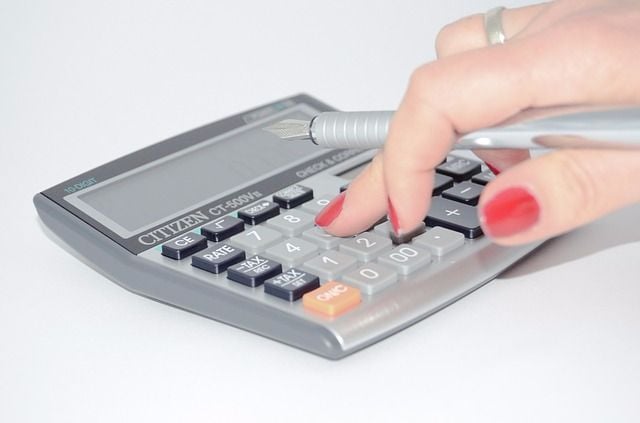 Before we discuss setting a budget, I would recommend that you to get a wedding planner or folder to keep all your notes and important information in one place. There are several types on the market out there, you can find them on places such as Amazon, which is where I got mine from, but you can easily make your own, there are plenty of tutorials on Pinterest.
Divide your wedding planner or folder into sections for each wedding category and keep all the relevent information in those sections. Most important keep track of any deposits that have been made and do keep copies of the contracts, which you will need if anything happens and your need to get hold of the suppliers urgently.
It is really important to keep track on what you are spending, otherwise you will get a nasty surprise. You should work out the most you would like to spend on each section of your wedding, such as you might want to set a budget of not wanting to spend more than £500 on your flowers and do try to stick with it and don't be afraid to ask if there any discounts, if you don't ask you don't get!
2. Choosing a dress that is not 'The One'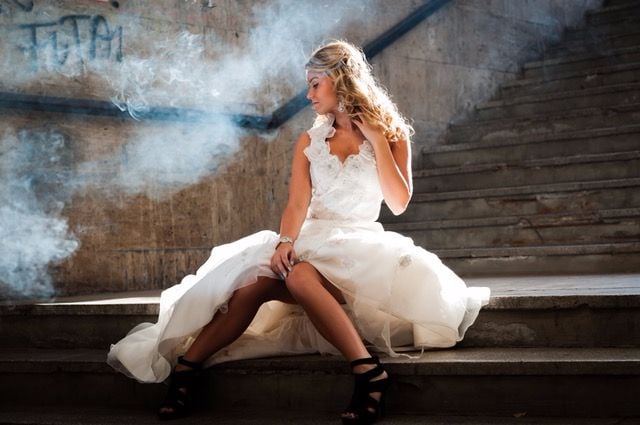 Wedding dress shopping can be very exciting but also very stressful. The best thing to do before you book an appointment at a bridal shop, is to have a look at all the different bridal styles and get familiar with the names, so when the bridal consultant mentions a style, you'll know what she is talking about. Before I went wedding dress shopping, I did not have a clue what a 'drop waist A-line dress' was, but now I know.
Wedding dresses can range from a voluminous ball gown, made with masses of tulle, which will make it full and round, to a stylish tea length style dress. What you choose, will depend on your wedding venue and your wedding theme. When shopping for your wedding dress, you should try to have an open mind and try on different styles. You will quickly learn what you do like and dislike. When I tried on the dress that I wore on my wedding day, I knew it was 'the one' and guess what, I did not want to take it off, you should have seen me twirling in front of the mirror for ages, with a silly grin on my face!
You may have tried on a few dresses and but maybe you are still not sure, just keep looking. Don't settle for one that you have hastily chosen, because you felt pressured to choose it, by those who accompanied you to the bridal shop.
Just remember, it is you that is wearing the dress on the day and not them! The last thing you would want to do is have doubts in the back of your mind, weeks or days before your wedding day.
3. Having a DIY wedding, but leaving it to the last-minute!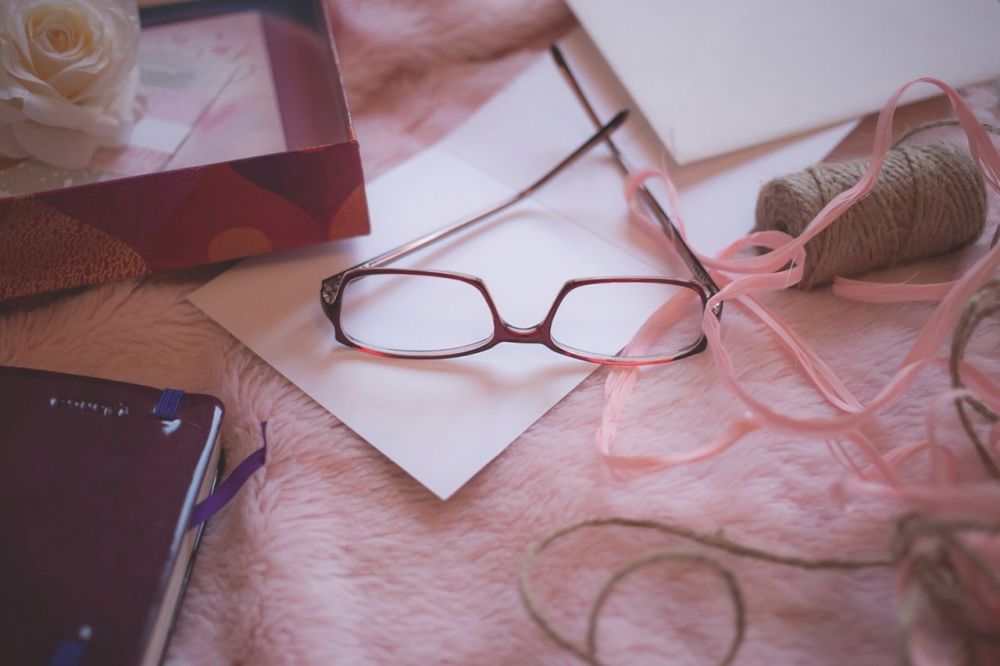 I get it, you've not stopped browsing Pinterest for wedding tips and ideas on how you to dress your venue. But you've also seen the DIY pages for wedding venue decorating and you've decided it would be fun to make your wedding extra special. Also you could impress your wedding guests, by telling them that you made some of the decorations yourself.
That's fine, but don't leave it to the last few weeks leading up to the wedding, because you will end up with your home resembling the arts and craft class at the local nursery school. Your best bet, is to get someone you know, that is handy with a glue gun to help you and maybe invite some of your bridal party to lend a hand, make an evening of it with some nibbles and wine.
If you still determind to have a DIY wedding, then start making everything early, but be ready, you might realise that you are not be very good at it and halfway through and it is not worth the grief and hassle. Then at least you will still have time on your side, to still go shopping for decorations and props.
4. Trying to please everyone!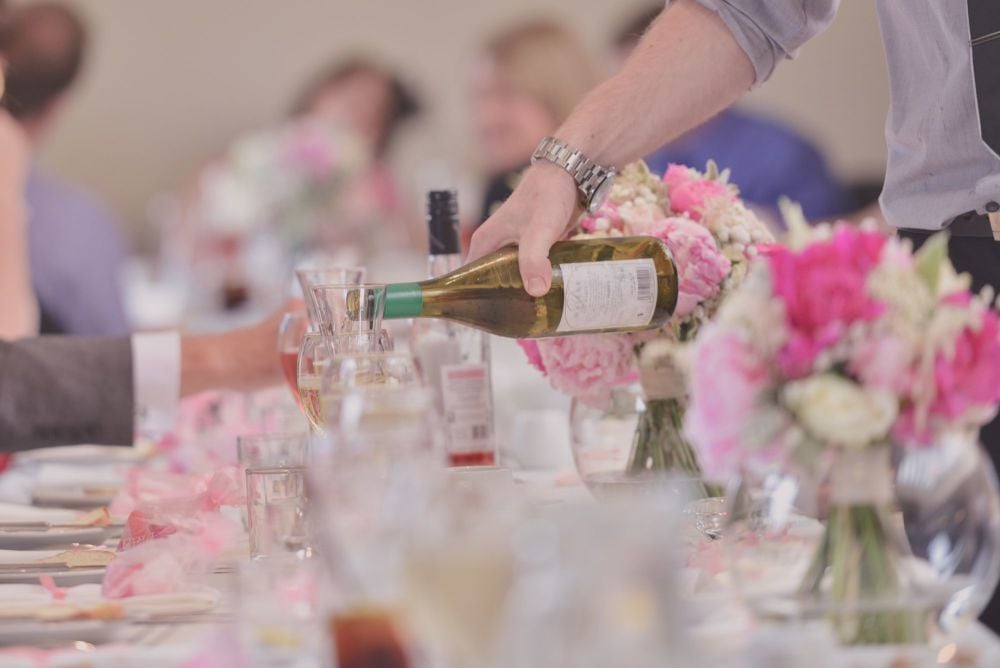 Once the word is out that you're planning your wedding, everybody will have an opinion on how you should do things. But at the end of the day, it is your wedding and your big day. So if you want to have a Star Wars themed wedding, go for it, don't let anyone talk you out of it.
Or maybe you just want to elope abroad and have a quiet wedding with just the two of you and then when you return, you can throw a massive party for everyone, so that they can feel that they have not missed out.
Then there is the choice of having a small intimate gathering, with just immediate family and friends, but your parents want you to invite everyone, even relations that you have not seen since you were a child. You could just have them as evening guests, as a compromise, but if this does not satisfy your parents, then you will have to give in or say no.
If you try to please everyone, you will come to regret it and wish you had stuck to your guns and done it your way. After all the day, is supposed to be about the happy couple, not about everyone else. I know it sounds a bit selfish, but when you walk up the aisle, you just want it to be, just how you planned it.
5. Don't forget to enjoy the wedding day!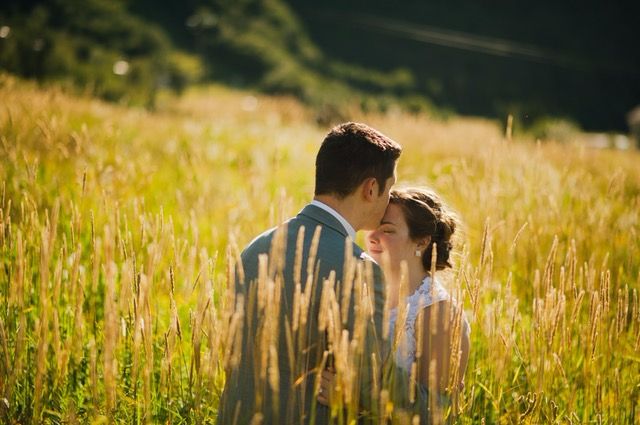 If you are in the midst of planning your own wedding, I wish you good luck and I hope you have found the information I have shared useful.
Please leave a comment if you have planned your own wedding and if there are any mistakes, that you can avoid. Also if you are feeling abit overwhelmed by the whole situation, please feel free to send me a message, as I have been in your shoes and I would be happy to share some advice and give you some tips, don't be shy I promise you I don't bite!
Need ideas about wedding jewellery, click the link here Wedding Jewellery

To see personalised wedding wine charms, for your hen party or wedding reception, click here Wedding Wine Charms
Personalised Gifts for the members of your wedding party, click here Personalised Wedding gifts
Click the link below, to sign up to my newsletter for 15% off your first purchase and receive exclusive offers, sent only to my email subscribers and be first to find out about new releases!
http://bit.ly/2njEHcw
If if need to ask me anything, please contact me at [email protected]
Bye for Now x