Wire Wrapping for fun!
Posted on
Back in October 2012, I posted a blog about my first attempt at wire wrapping. I wire wrapped a necklace, my efforts were very amateurish to say the least, but I still tried it and I enjoyed the freedom of using the wire.
Fast forward to August 2013, I decided to try wire wrapping again, this time I wanted to make a ring. I'd seen some beautiful wire wrapped rings on Pinterest and I wanted to see if I could make a ring myself. I love Pinterest, I can be over there for hours and hours, if you would like to see what I've been pinning, my Pinterest details are www.pinterest.com/michelleshand
So I bought a ring mandrel and a reel of 20 gauge silver plated craft wire. After several attempts, I came up with this ring.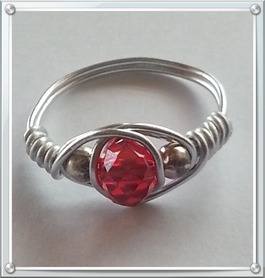 As you can see here, I have not stopped making rings, using different designs and coloured beads.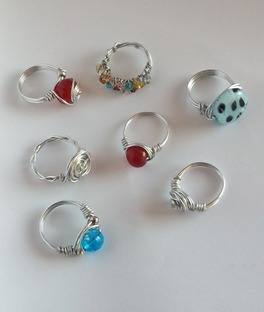 I made these rings for myself, but will be creating and adding similar designs to my website very soon, I'll most probably do another blog, letting you all have a sneek peak at them.
If you would like to see my handmade jewellery and accessories, head over to www.michelleshandcraftedjewellery.com
Bye for now.
x