March Meet The Maker Challenge 2018 - Week 2
Posted on
We are now in week 2 of the #marchmeetthemaker challenge and I have to say I am really enjoying it, it is made me more conscious of what I am doing in my business and more aware how others will see and view my business from the otherside. I think being under the spotlight makes you vulnerable, slightly paranoid and bemused at the same time.
Week 2
Day 8 - Flatlays
I love taking pictures and a flatlay picture, is one of my favourite ones to take. If you look at my timeline, you will see the majority of my photos are flatlay photos. I just enjoy arranging the objects in the photo, just the way I want them to look. In the picture are my jewellery tools, that I use on a daily basis. I have had them for years and they are still going strong.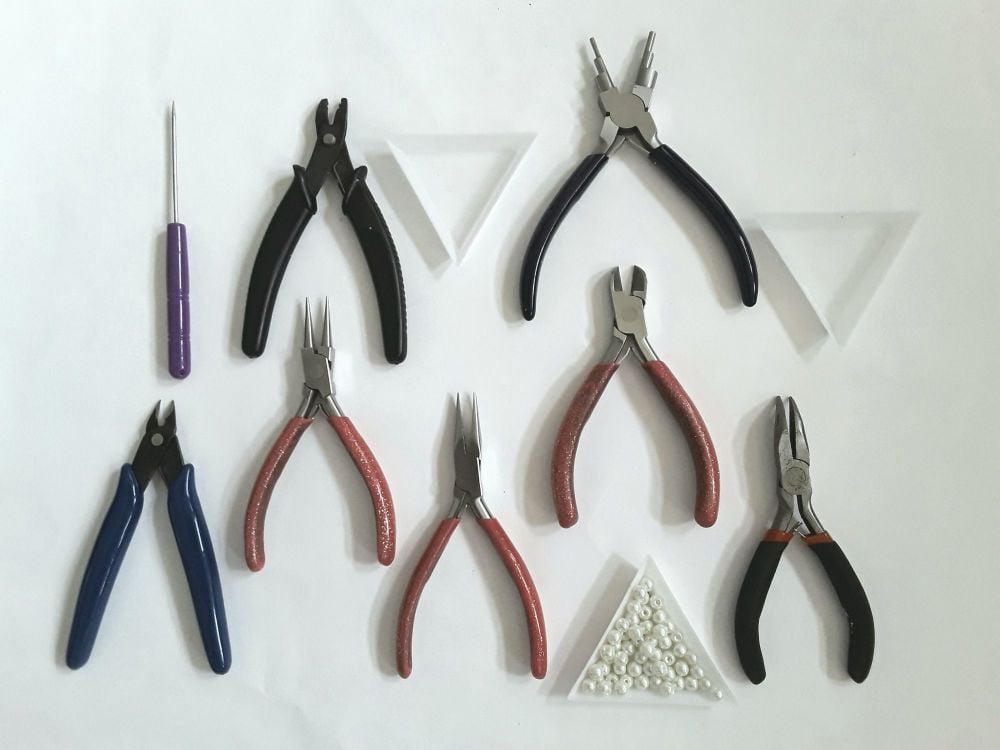 Day 9 - How it's made?
I have laid out all the supplies that I would need to make 2 flower girl bracelets. I refer to the order sheet and check if there was any customisations that the customer required. Then I make the bracelets, using pearls and findings, findings are the little metal components used to hold together the bracelet, without these you would not be able to make them.
I lay everything l need onto a bead mat, placed in a tray and that way none of the beads roll away and everything is in one place and I can pick the whole tray up and move it, if l need to do so.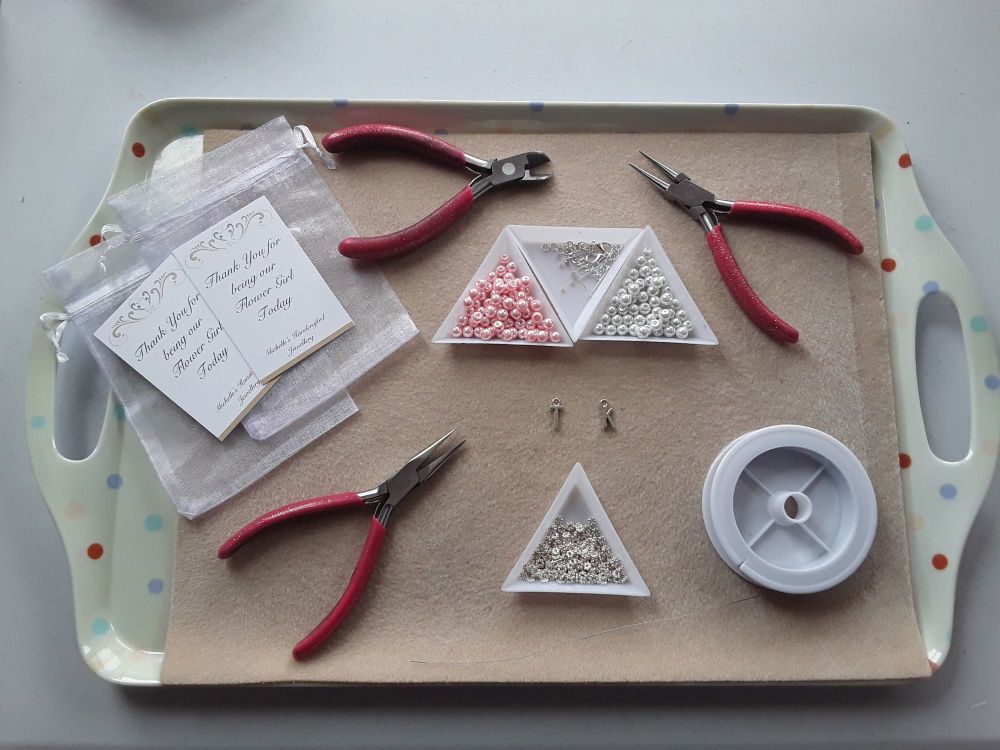 Day 10 - Time to Relax
This is something I do find hard to do. I find it hard to just relax, I always feel that I should be doing something, I actually feel guilty about relaxing, how daft is that! I always feel I should be learning more, by reading, listening to podcasts or watching inspirational YouTube videos. I do love reading, I have moved away from fictional books to business and self development books.
My problem is I don't know how to switch off, help, lol. There is one thing I have added to my weekly routine is having a 'spa like' bubble bath on Sunday nights, with lots of candles and a glass of wine and I do look forward to them, but that is really it.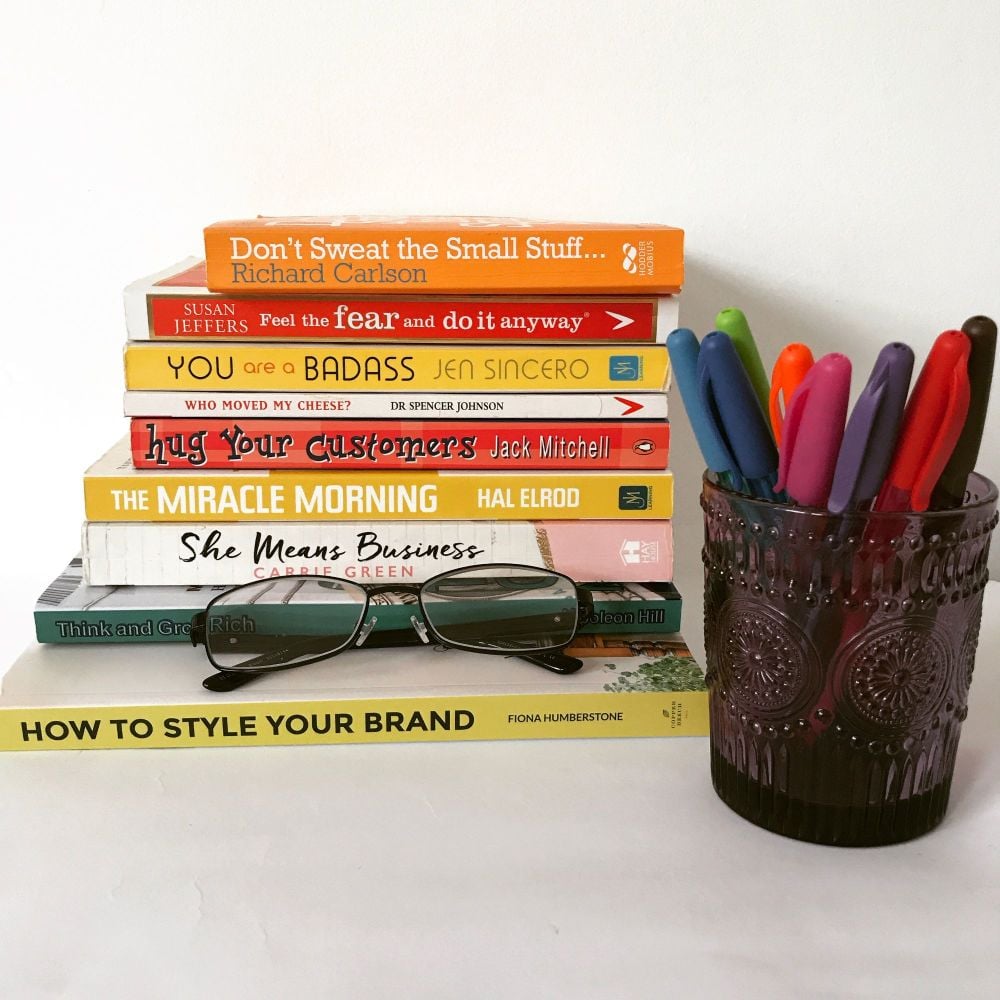 Day 11 - Branding
When I started my business in 2011, I learnt how important branding was to a business and how I needed to be recognisable everywhere. So I knew I needed a logo and I chose the colours black and purple as my branding colours, as these were my favourite colours.
I also love butterflies, I think they are beautiful, so I knew I wanted to combine both of them. I found a logo designer who made my logo and I it suits my business and personality perfectly. I hand stamp the tissue paper I use to wrap my jewellery and accessories.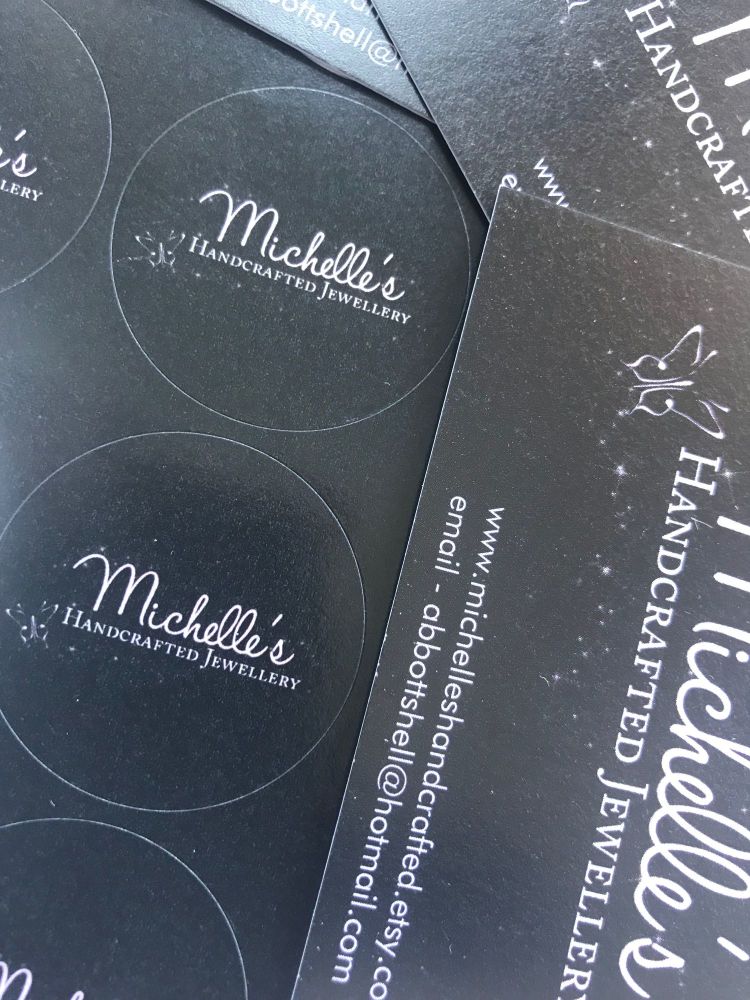 Day 12 - Postage and Packaging
When a customer places an order in one of my shops, their order will be sent to them gift wrapped, using my hand stamped tissue paper and placed in a box or organza bag. I use branded labels for my packaging. I also make my own thank you cards, I have a butterfly hole puncher, that I use to decorate the cards. I also use satin ribbons to tie up my gift boxes. My post office is a 10 min walk from my home and they all know me in there. I go to the post mainly on Monday, Wednesday and Friday's. But if I get and urgent order, I will make and post it that same day.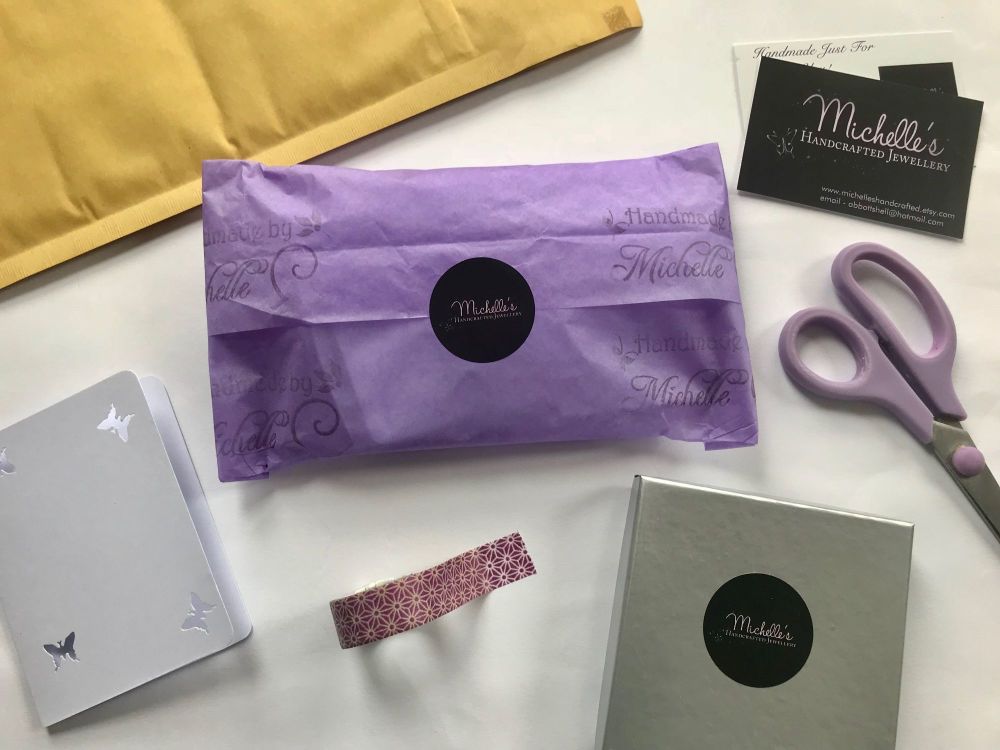 Day 13 - Work Clothes
I don't have a particular set of clothes that I wear while I am working, as long as I am comfortable and warm, I'm good to go. I'm always cold so I usually wear a hoodie, joggers or jeans and thick socks. I love wearing scarves, the print on this one is really pretty and it keeps my neck warm.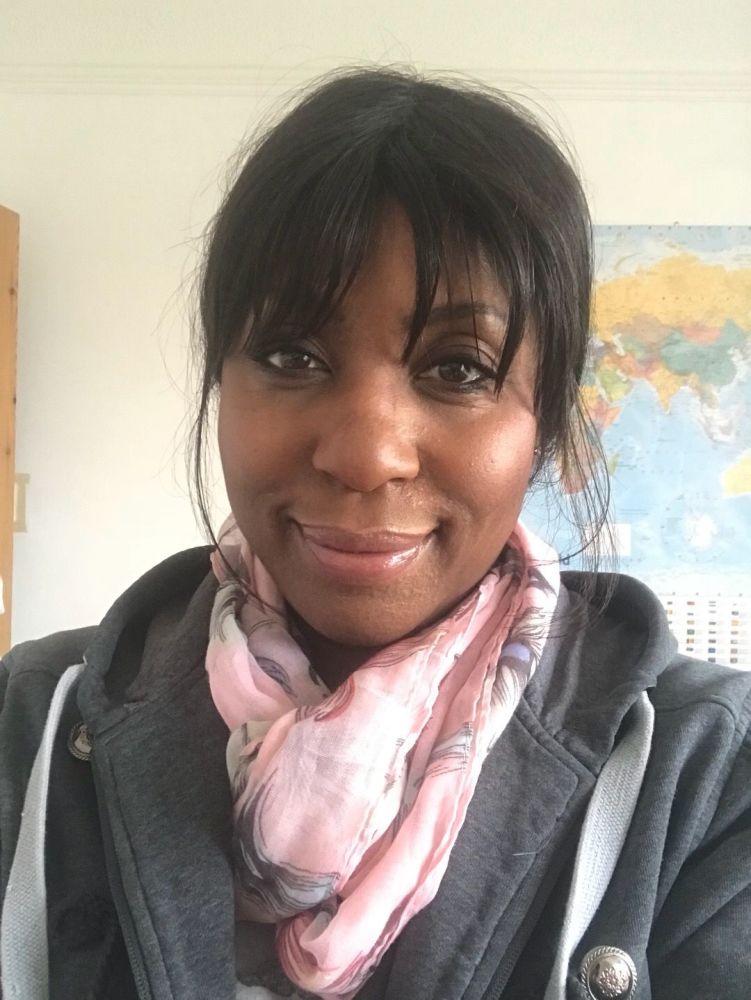 DAY 14 - Dreams and Plans
I do goal plan every year, but I admit don't always achieve them. This year I have made a point of having my goals in front of me and this is my goal book and I keep it on my desk, as a reminder. I do dream about where I want to be in the future, I would love to have my jewellery sold in stores and also have a work studio outside my home, as I get easily distracted and I have to my phone on Airplane mode when I am working.
I would also like to learn Silversmithing and other jewellery making techniques. I want to learn photography, hopefully in the next couple of years As a creative, you become interested in all things creative and I want to learn how to make so many things, but that is not possible. So I will keep adding to my goal notebook and start writing out some long term dreams and plans.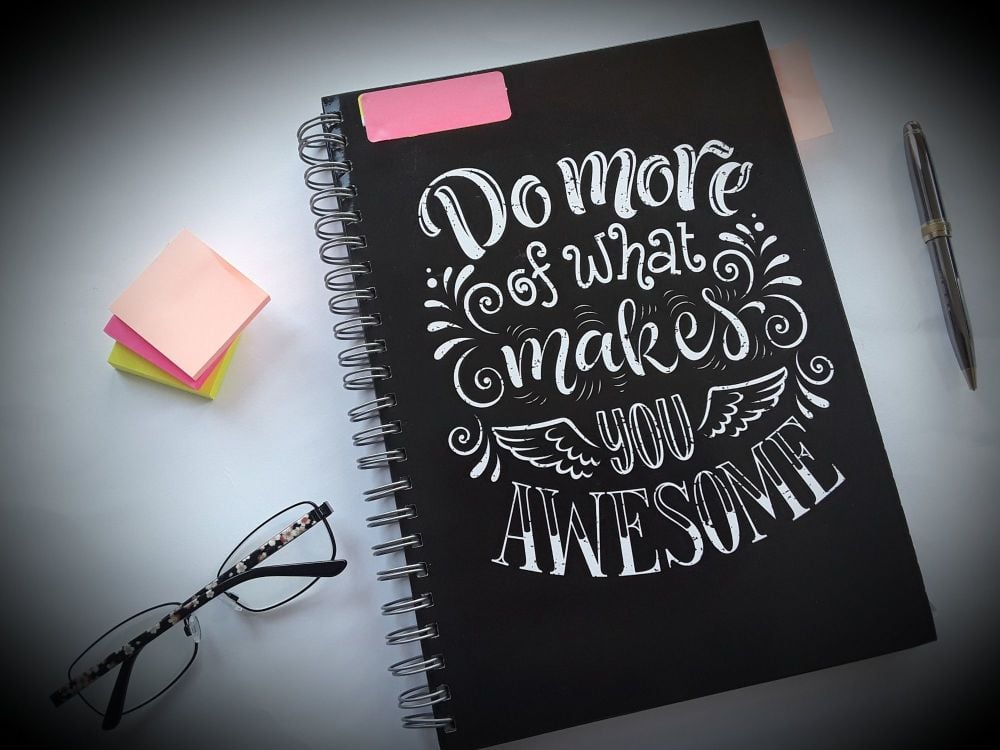 Well that's it for week 2, I think I have surprised myself by sticking to it, maybe I can be consistent after all.
Are there any podcasts or books that you would like to recommend, I'm always on the lookout for them, feel free to leave a comment down below.
You can stay in touch with me, by signing up to my email list and to say thank you, there will be 15% discount code waiting for you after you have signed up. Click the link here http://bit.ly/michelleshandcraftedjewellery
If you would like to see my jewellery and accessories, click the link here, to be taken to my shop www.michelleshandcraftedjewellery.com
Come and say hellow and follow me on social media!
Twitter - http://www.twitter.com/michelleshandc
FaceBook - http://www.facebook.com/michelleshandcraftedjewellery
Instagram - https://www.instagram.com/michelleshandcraftedjewellery
Pinterest - https://uk.pinterest.com/michelleshand
Bye for now.
Michelle x