Bridal Wedding Colours 2013 - The Colour Purple
Posted on
I like making bridal jewellery, I think it's because I like pearls and pearls are one of the popular choices for brides, when choosing their bridal jewellery.
The days when brides only chose white, ivory or pink for their bridal colours, have well and truly gone. This year the most popular bridal colours are purple, int green, gold, silver, red and navy blue.
My favourite colour is the colour purple, so I thought I'd show you the purple coloured wedding items in my shop.
Here is a purple bridal set, consisting of a bracelet and earrings, made using purple glass pearl beads and rhinestone beads.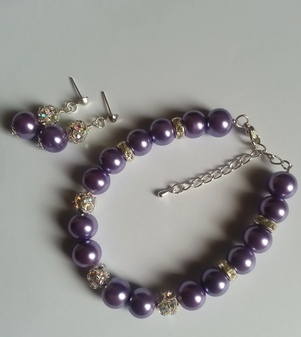 Another design, this time, this time I used a ivory pearls, to compliment the purple pearl and gold plated ear wires.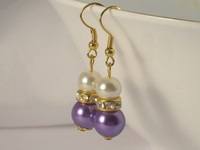 For the necklace, I've added a gold plated chain.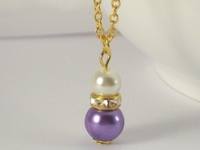 This is the bridal comb I made last week.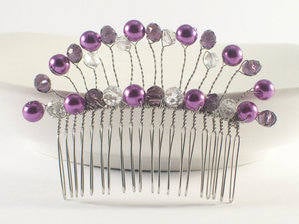 These wedding pieces don't have to be just worn for a wedding. I think with jewellery, there are no rules, I've worn pearls with a pair of jeans, you can mix and match, do what you want to do, find your own style.
If your still looking for ideas about your what colours to choose for your wedding jewellery, do have a look in the bridal section of my website, where I have used traditional colours and the colours that feature in this years, bridal colour trends 2013.
Tweet